Handwashing/Hand hygiene
Hand hygiene saves lives. To contain the spread of COVID-19 and many other infectious diseases, it is critically important to clean your hands regularly with water and soap or alcohol-based hand rub
Until just 170 years ago, many people thought infections were caused by foul, polluted air or 'miasma'. In the mid 19th century, physician Ignaz Semmelweis discovered how microbial infection works and found that handwashing with soap dramatically reduced the spread of deadly diseases. In the 20th century, leaders have continued to pioneer hygiene including Elaine Larson, a nurse professor working globally to improve standards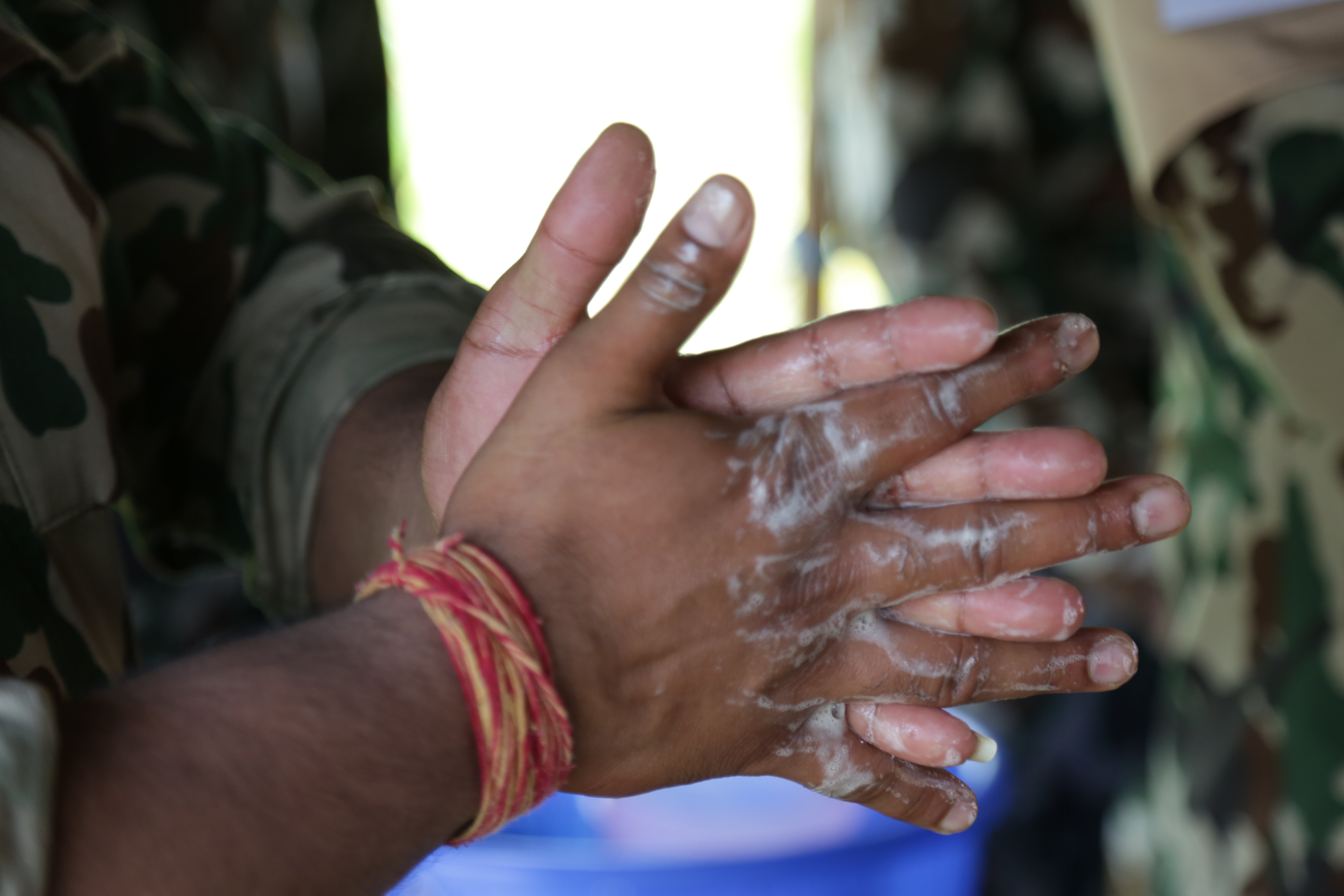 Nepalese peacekeepers serving with United Nations Mission in South Sudan conduct a handwashing activity for local students. UN Photo/Nektarios Markogiannis
There is a global hygiene crisis
1 in 3 people – 2.3 billion people – around the world lack basic handwashing facilities at home. Further, one out of six health care facilities globally have no hygiene service, meaning they lack hand hygiene facilities at points of care, as well as soap and water at toilets. 1 in 10 patients get an avoidable infection while receiving care.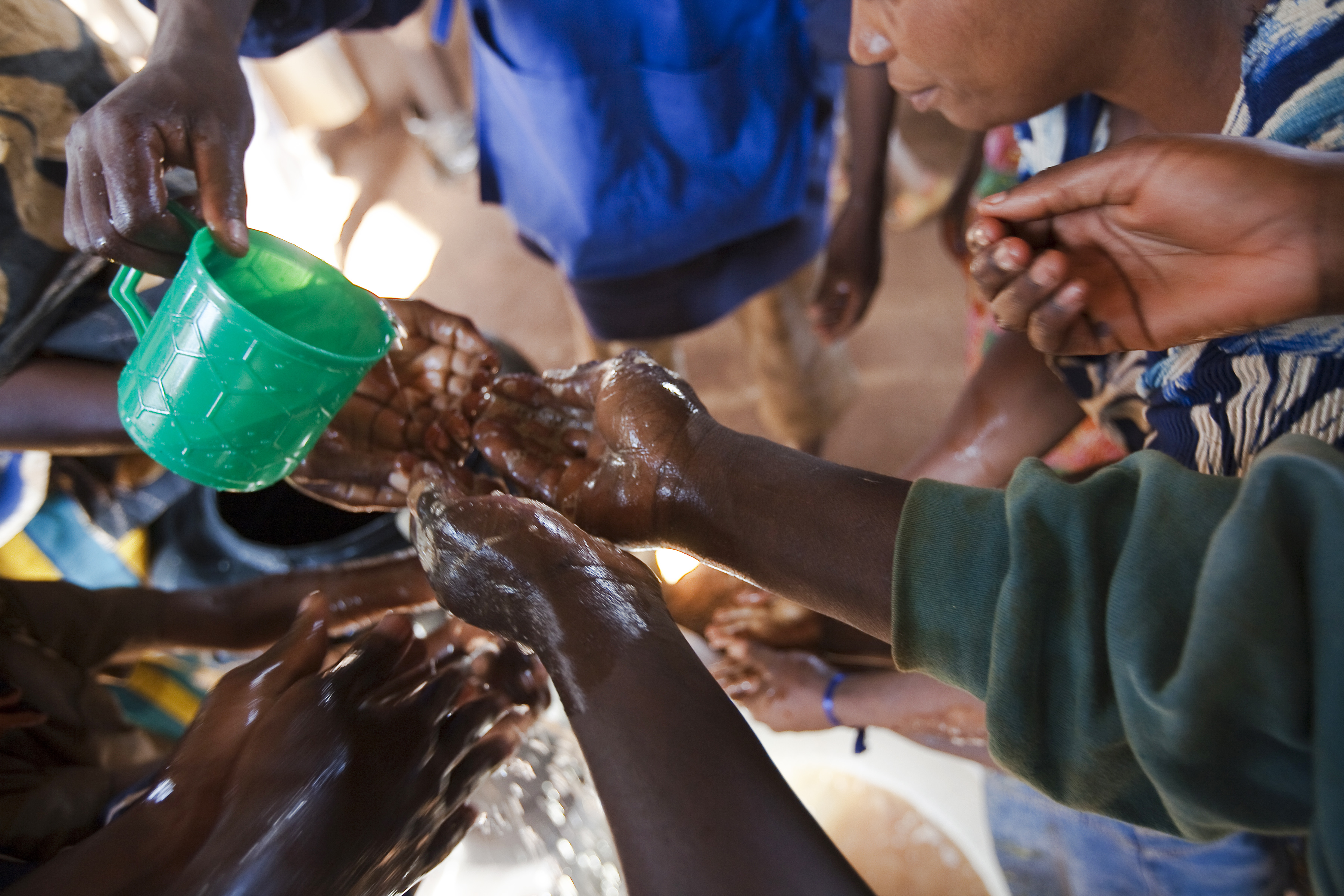 Congolese refugees wash their hands. UN Photo/Sebastian Villar
Handwashing is a lifesaver
Handwashing with soap is one of the most effective barriers to the spread of diseases. Around 297,000 children – more than 800 every day – under five die annually from diarrhoeal diseases due to poor hygiene, poor sanitation or unsafe drinking water.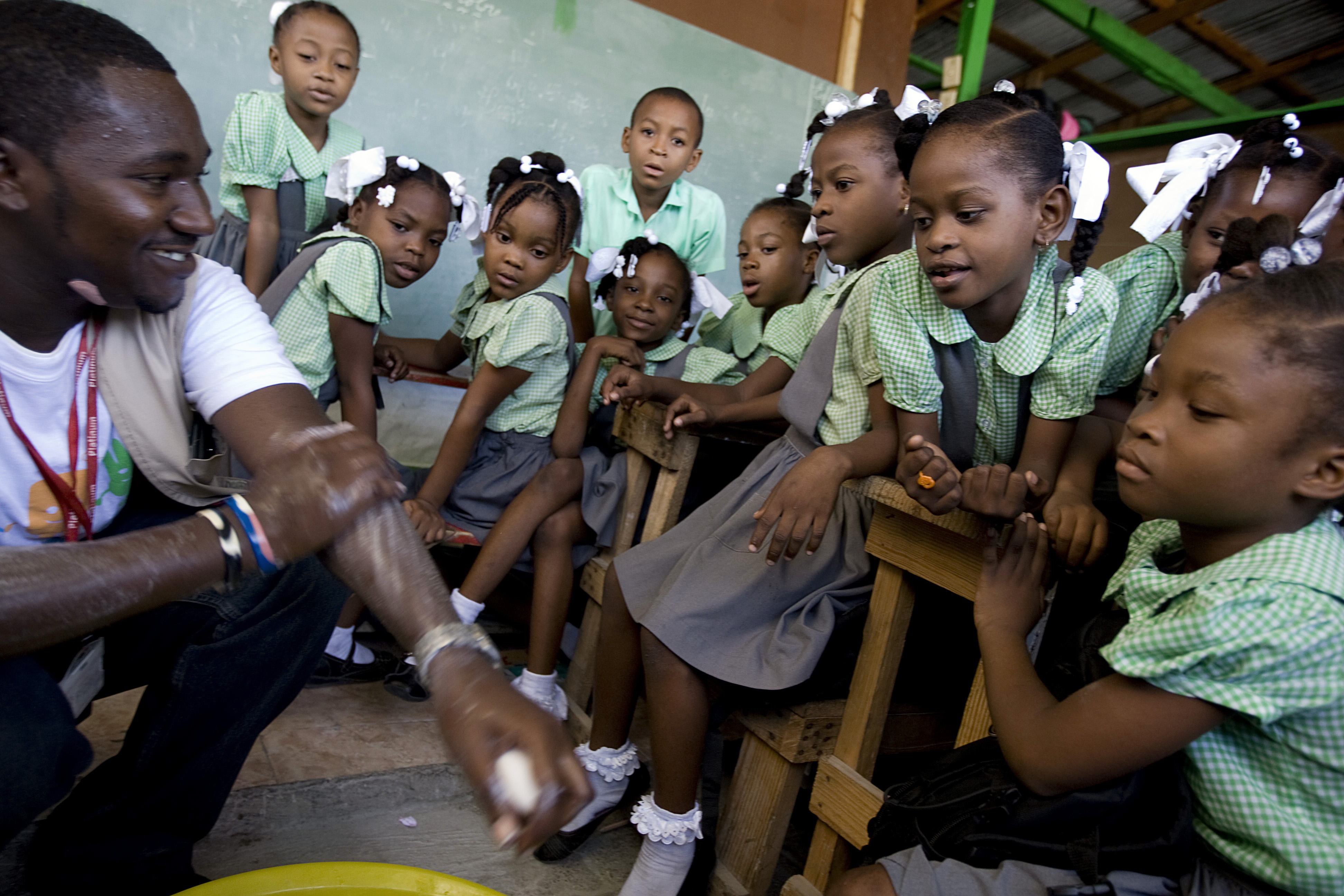 Demonstrating hand washing techniques to students in Haiti. UN Photo/UNICEF/Marco Dormino
Handwashing protects and empowers women and girls
Improving access to handwashing facilities in healthcare settings will reduce infection and mortality rates, particularly in maternal and child health.
Hygienic, private bathrooms with clean, running water, sinks and soap will help adolescent girls and female staff in schools and colleges manage menstruation safely and with dignity.
Family taught how to wash hands properly at home during an Ebola outbreak. Photo UNMEER /Martine Perret
Expanding access to hand hygiene
Sustainable Development Goal (SDG) 6 includes a target to ensure everyone has access to 'adequate and equitable' hygiene by 2030. Progress towards that target will be measured by the proportion of population using safely managed sanitation services, including a hand-washing facility with soap and water. Standards also exist for healthcare. There should be facility-wide availability of alcohol hand rub at each point of care and a continuous supply of clean running water, soap and towels.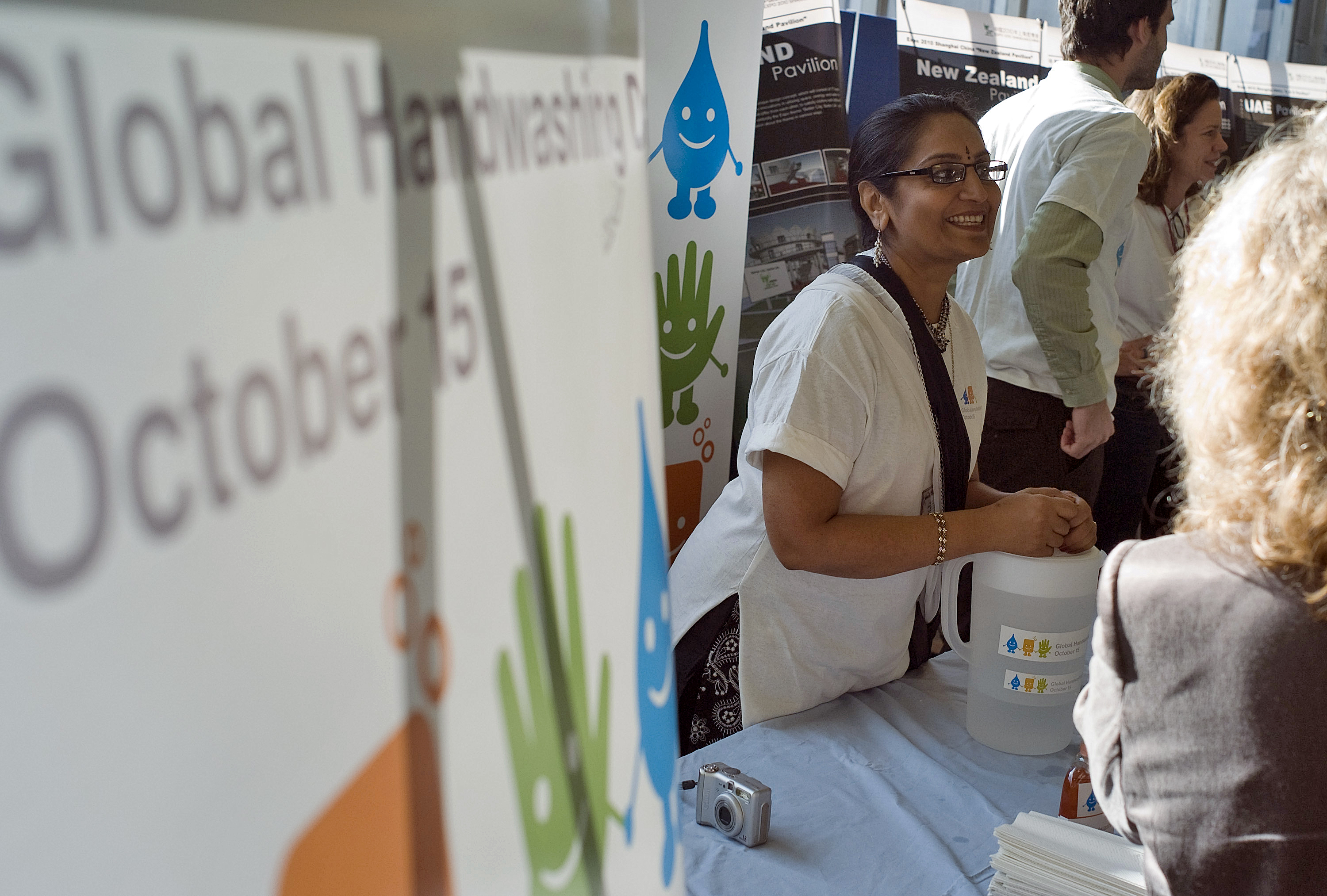 The first ever Global Handwashing Day observed in 2008. UN Photo/Mark Garten
Handwashing and hygiene are vital to sustainable development
Without handwashing and adherence to good hygiene practices, the health and socio-economic benefits of improved water supply and sanitation cannot be fully realised and will impede progress towards many of the SDGs.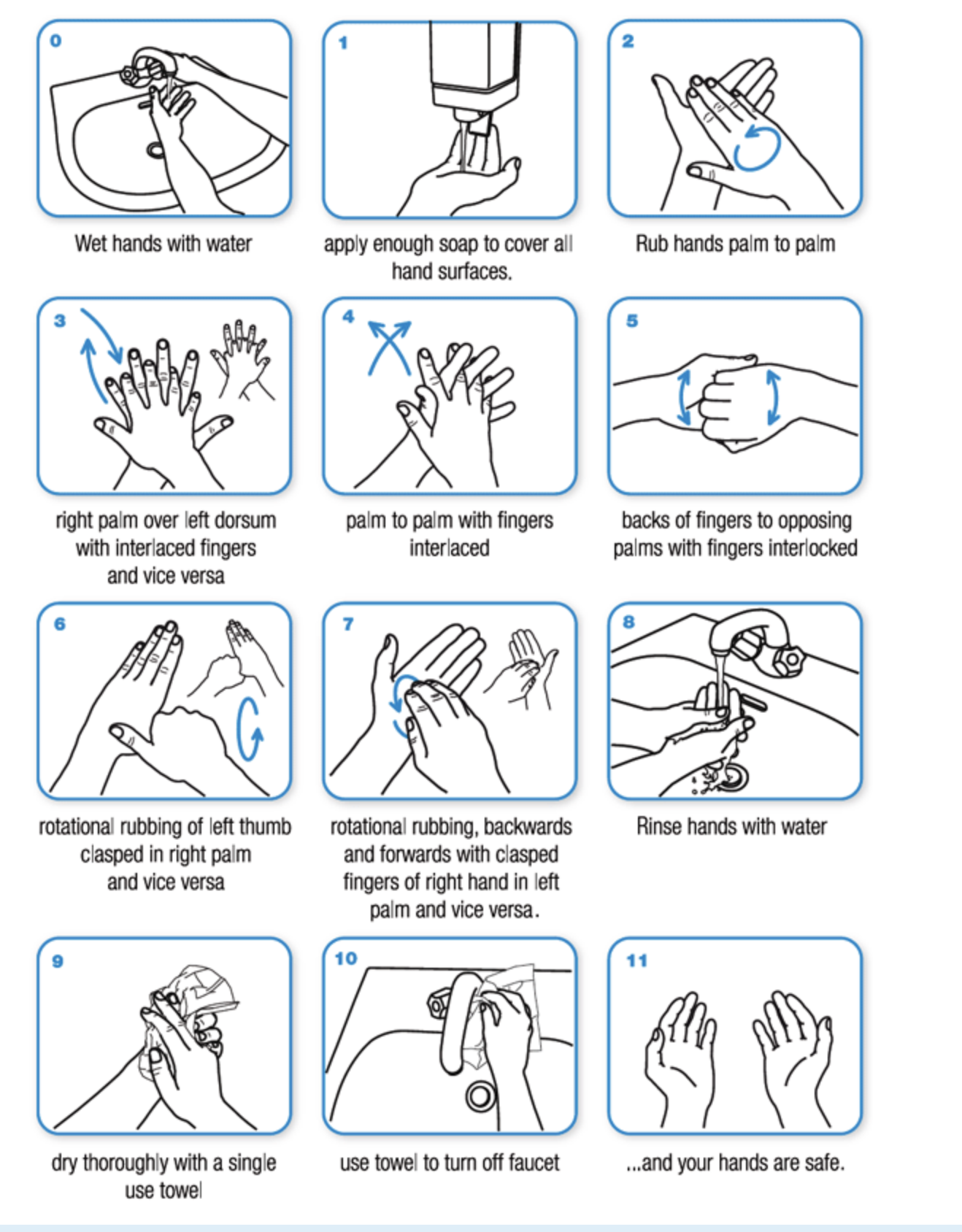 How to clean your hands properly
(Source: www.unwater.org)